The types of healing energy sessions with their descriptions are located on the homepage. More detailed information has a link under the specific healing modalities. This page is specifically about Shamanic Healing Session Details.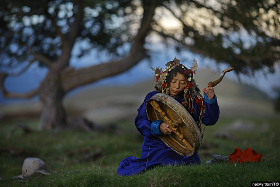 Shamanic Healing – Session Details
Individual Shamanic Healing Sessions Usually Last 3 to 4 Hours
The initial Shamanic Healing session is 1 to 1 1/2 hours. I will interview you regarding your past history, current family & generational issues, any recurring patterns, medical issues and what is occurring with you now. This will assist me to determine the types of healing work to perform.
The healing work may take approximately 2 hours. My spirit guides will determine the type of energy work to do. More complicated cases could take longer.
The sharing of what occurred during the healing work will take approximately 30 minutes. I will recommend follow up lifestyle changes; homework to help integrate the healing work.
For House, Office and Land Clearings that time can expand to 4-6 hours. It depends on the journey work done prior to the visit, the travel time to the location and the complexity of the energy work at the property. See House and Land Clearing for more information.
Scheduling Appointments
I work out of my home in Madison Wisconsin and prefer to work 9 AM to 4 PM. I will work weekends when available. With clients work schedules, I can do house and land clearings on a Saturday if not possible during the week.
Rates
$100 an hour accepting cash, check or PayPal. If you feel you have difficulty paying for an initial session let us discuss this prior to your appointment.
To make a payment please click here.
Preparing for a Shamanic Healing Session
Ask yourself:
What is not working for you and your life?
Are there reoccurring patterns in your life that you see in your family lineage?
Do you feel ungrounded and or out of balance?
Do you feel hopeless or anxious?
Do you feel that something is missing in your life?
Have traumas from the past prevented you from moving forward in your life?
Do you feel blocked or is your energy stagnated?
The day before your session, ask your higher self and spiritual guides to give you a healing intention. Do not drink alcohol or have recreational drugs 24 hours before or after your session. If you have many complex issues you may need additional sessions.
After a Shamanic Healing Session
After a healing session, take time to care for yourself, i.e. walk in nature, go to a special meditative place, take a bubble bath, etc. Be gentle with yourself as a healing integration may take one to three days afterwards. Be patient with yourself if it takes longer. Special homework; new life changes can be given to help balance your new state of well-being and oneness thus incorporating harmony and peace into your life.
If you have additional questions, use the contact form, contact me by email or by phone eaglevision1313@gmail.com or 608–277–0731
All sessions are kept strictly confidential. Only if the client requests, will the session be shared.
Dawn Feneht – Shamanic Practitioner
Click here for inquires about my services or any questions you may have.