My Goal as a Healer is to teach you to find the Master Within "Empowering You to Fly" – Dawn Feneht, Shamanic Practitioner
Shamanism & Shamanic Healing
Shamanism has been used for antiquity by indigenous civilizations around the world describing their spiritual practices. Shamanism is a way of life that is ancient in its healing traditions. More on Shamanism & Shamanic Healing.
Soul Retrieval & Power Animal Retrieval
Soul retrieval returns lost soul parts, the clients essence thus restoring one's wholeness and purpose in life. Power Animal Retrieval returns one's lost power. More about Soul Retrieval & Power Animal Retrieval
Spiritual Intrusions & Extraction
Releases negative thought forms and energy blocks from your being from this lifetime and / or past lives. More about Spiritual Intrusions & Extractions
House Office & Land Clearings
Property clearings release negativity, other energies and /or spirit entities known as earth bounds from your property. More about House or Property clearings
Animal Healings
Animal healings is similar to working with people. More about Animal Healings
Long Distance Healing
Long Distance Healing sessions can be scheduled when a client cannot be seen in person. More about Long Distance Healings
Compassionate Spirit Releasing
Compassionate Spirit Releasing releases spirit beings that are usually dead and have entered your body that changes your behavior and actions that harm your well-being. More about Compassionate Spirit Releasing
Ancestral Healing
Ancestral Healing journeys back into your ancestral lineage to see what patterns you may be bringing forth into this lifetime. More about Ancestral Healing
Illuminations
Illuminations look at the center of energy, your chakras, or other areas within your body that are blocked and in pain to release them. More about Illuminations
Other Healing Work
Reiki
Reiki uses Universal Life Force (ULF) energy which is all around us. More about Reiki
Crystal & Stone Healing
Crystal and Stone Layouts on the Body creates Healing. More about Crystal & Stone Healing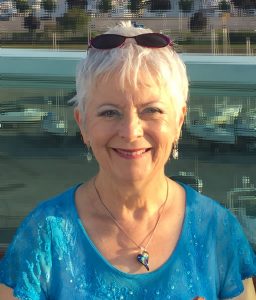 To make a payment please click here.